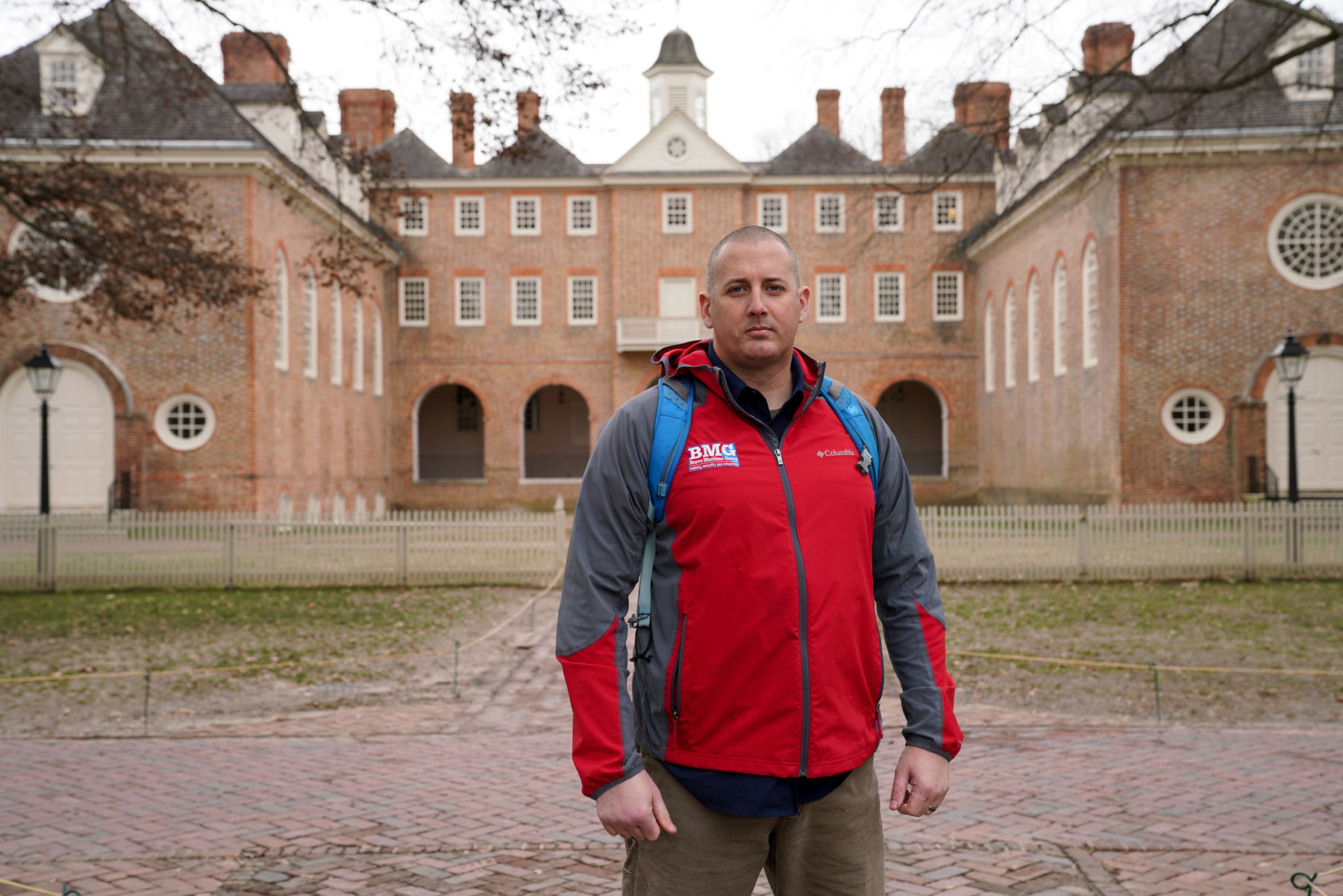 LEARNING ALL YOUR LIFE AT WILLIAM & MARY
Jack Horner '21 was in a lunch line after advising a freshman orientation session when a group of adjunct professors asked him what he taught.
They were a little stunned when the 45-year-old Coast Guard veteran told them he is an undergraduate student.
After 22 years in the military, the owner of Bravo Maritime Group (and father of two college students) took on a new challenge: earning his degree from William & Mary as a government major.
He's found a fast home at the university, as he and his peers of non-traditional older or veteran students enrich the William & Mary classroom by offering unique work and life experiences that provide depth to class discussions.
I don't want to just be a student at William & Mary."
Horner is a member of a small but growing population of military students at William & Mary, marking another layer of experiential diversity here. There are about 40 undergraduate student veterans and roughly 200 graduate students at the university.
In addition to his class schedule, Horner's also taken on a number of service roles and is the current president of Student Veterans of William & Mary, serves as a member of the Military and Veterans Affairs Working Group, participates in the university's Green Zone training and leads ceremonial military events on campus.
"It's been a great experience," he said. "I'm not going to join a fraternity, so I feel like this is my way. I didn't want to just be a student at William & Mary."
His philosophy? Lead, follow or get out of the way. At William & Mary, he's doing a mix of all three, but mostly the first.